In the Spotlight: The Ballgame by PDW Design Team
August 30, 2012
When you think of being at a ball game do you hear the roar of the crowd? The smell of peanuts roasting, pop corn popping and those oh-so-delicious hot dogs? We can't guarantee that your home team will win the World Series this year, but we can guarantee that when you use the PDW Collab kit, "The Ballgame", you'll feel like you've just pitched a no-hitter!
Two baseball/softball themed alphas, 67 brightly colored & themed papers, over 115 unique elements, and two smartly crafted layout templates to jump start your projects round out this out-of-the-park home run kit!
The Ballgame will only be available as a collaboration kit until the end of August so be sure to grab it before it is gone. You can receive this collaboration kit for free with a $10.00 purchase:
1.  Add $10.00 worth of other products to your cart.
2. Add the collaboration kit to your cart.
3. Make sure you are logged in, and use the coupon code: outtaThePArk! at checkout.
4. It should show up as free!
If you need some page ideas to get you started, check out the inspiration below from our Creative Team.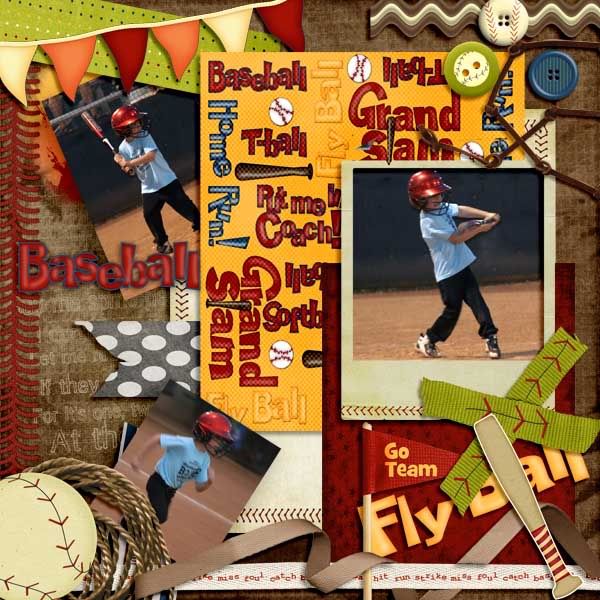 Layout by franlk.

Layout by mscrafts8.

Layout by Atusia.

Layout by Atusia.

Layout by demma_b13.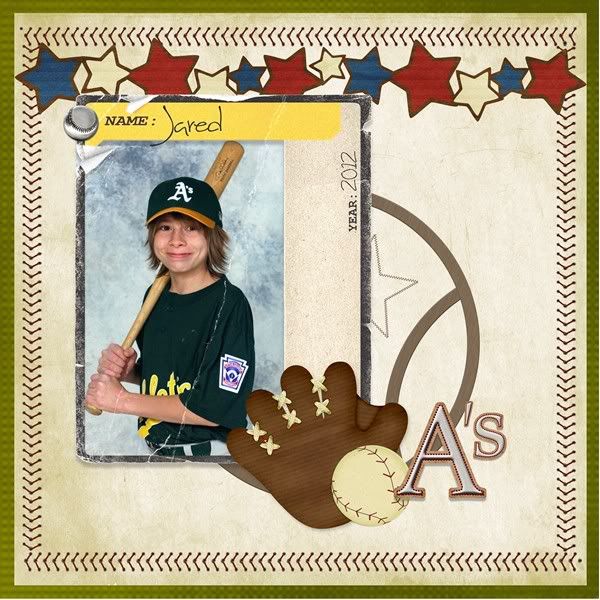 Layout by crazsquaw.

Layout by mrscwoodell.

Layout by mrscwoodell.

Layout by andrea_luhman.
This fun kit is also versatile enough to for non-baseball/softball pages too.

Layout by sandie03.

Layout by sandie03.
Hopefully, you have already collected some of the wonderful gifts on our Facebook page, in the newsletter, and from our forum that our Unwrapped Team has made for you using The Ballgame by the PDW Design Team. Below is your final gift.
Download: The Ballgame Blog Gift (118)